100 SKIES : Weather Backgrounds
WB-01
NEW!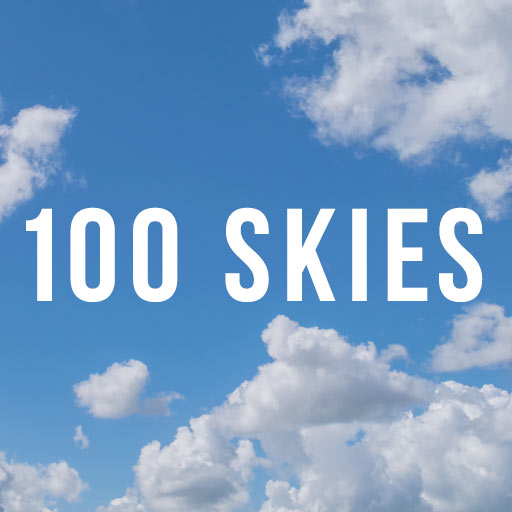 100 sky images
4K resolution (3840x2160)
Ideal for weather app backgrounds

Price : €40

One hundred 4K weather backgrounds
Royalty free for personal and commercial use.
This is a collection of one hundred images of skies and clouds, representing a range of different weather conditions, specially photographed and chosen to work beautifully as background images for weather applications.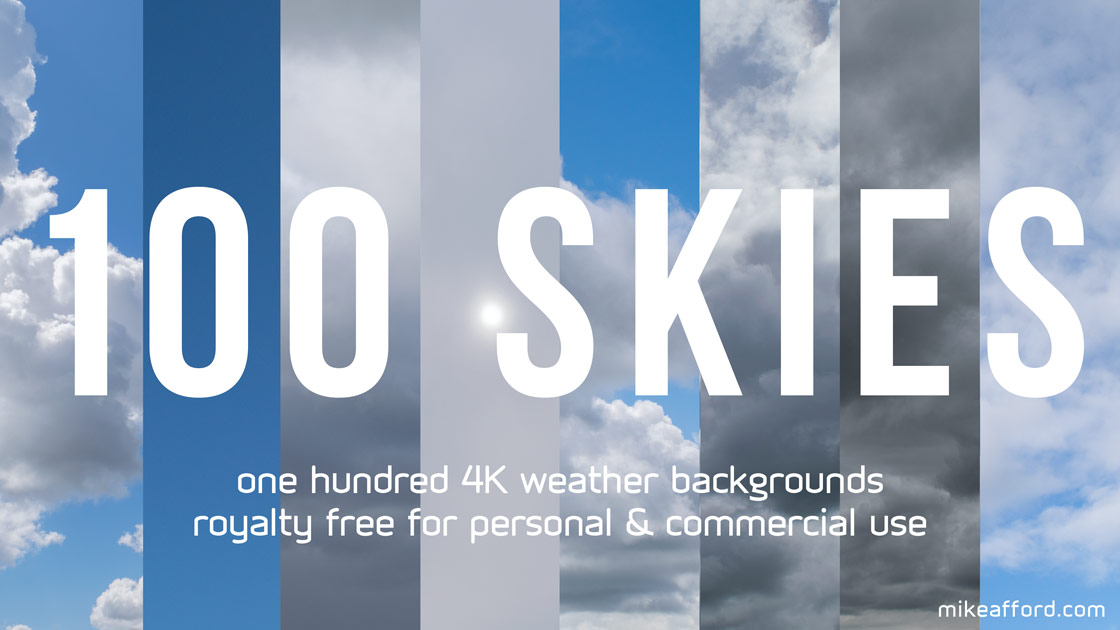 The images have been chosen to represent a range of different amounts of cloud cover, from completely clear, through hazy, broken cloud to overcast and stormy. There are also some lovely images which include the sun in shot representing 'sunny spells', 'haze' and 'fog / mist'.
You can see all one hundred images in a thumbnail composite below (click for a larger version). Note: there are no fancy sunsets here, just the weather..!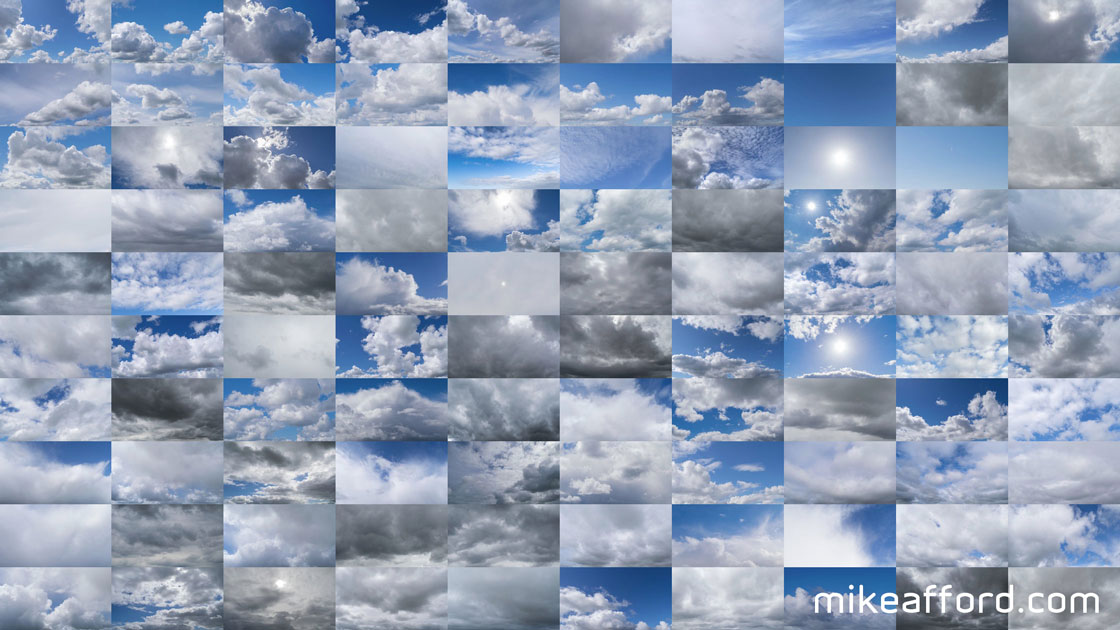 Each image is 4K (UHD) resolution (3840 x 2160 pixels) saved in JPG format at very high (95% or greater) quality.
Here's a couple of example images to give you an idea of what you'll be getting.
Click the images below to view the full size version. The linked image is at full resolution (3840x2160 pixels) and each is approx 2.5MB in size.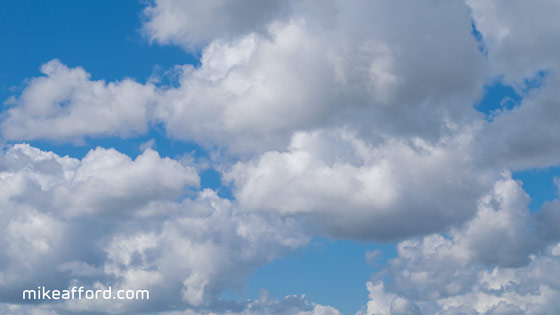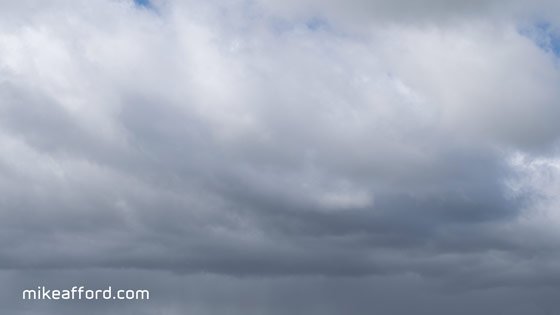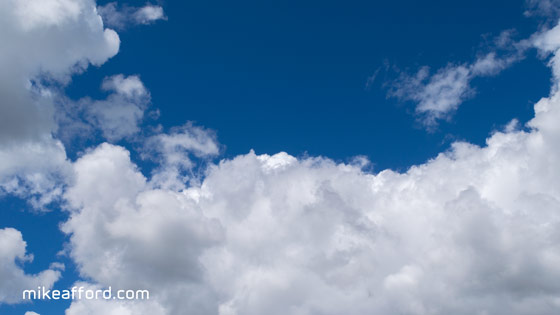 ---
Product details
Number of images : 100
Image size : each image is 3840 x 2160 pixels
Format : JPG (quality 95%)
Color space : RGB
Color profile : sRGB IEC61966-2.1
Download size : 250MB approx (single zipped folder containg all 100 images)
---
| Site design by Mike Afford
DISCLAIMER : Neither Mike Afford Media nor any of its officers, employees, managers, members, shareholders, directors or suppliers, shall be liable for any damages, whether direct, indirect, consequential, or incidental, arising out of or relating to the use of, or the inability to use, this website or any Image or Images.