The weather symbol store has moved here.
Below are some examples of the weather symbol sets you'll find there.
All sets are royalty free for personal and commercial use.
Free mapping tables for many data suppliers (World Weather Online, Weather Underground, Open Weather Map, Forecast.io, UK Met Office). Alternative file formats, sizes and data maps available on request.
---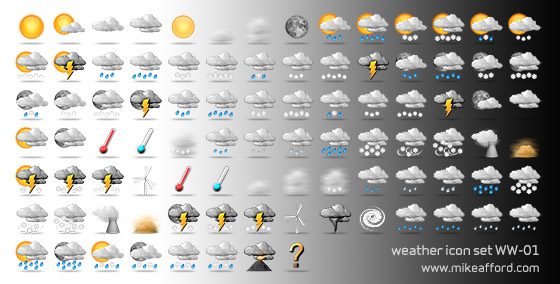 Weather Symbol Set WW-01 - World Weather icon set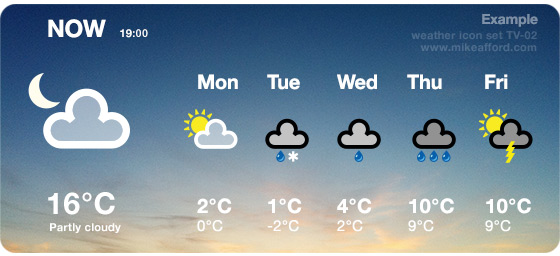 Weather Symbol Set TV-02 - Classic TV style icon set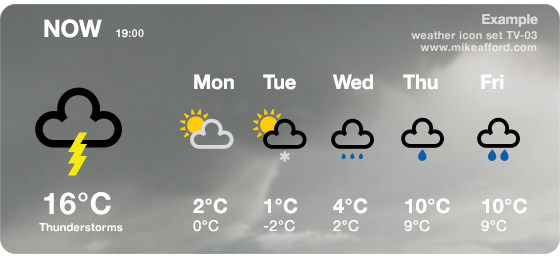 Weather Symbol Set TV-03 - another variant of the classic BBC-type symbol set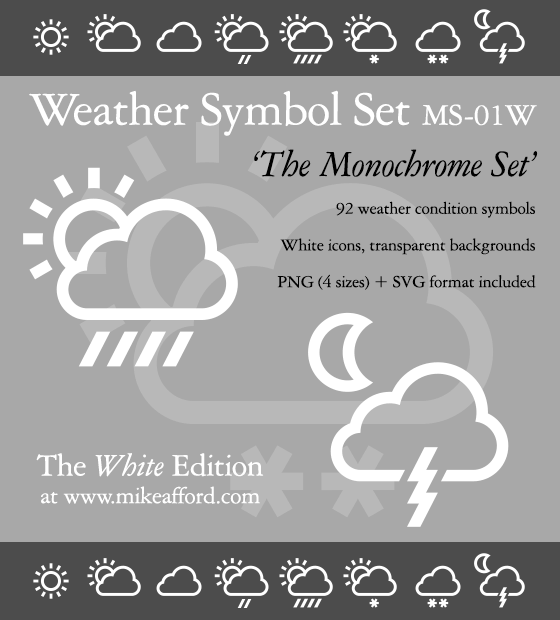 Weather Symbol Set MS-01W - a single colour modern icon set with 92 weather conditions (white)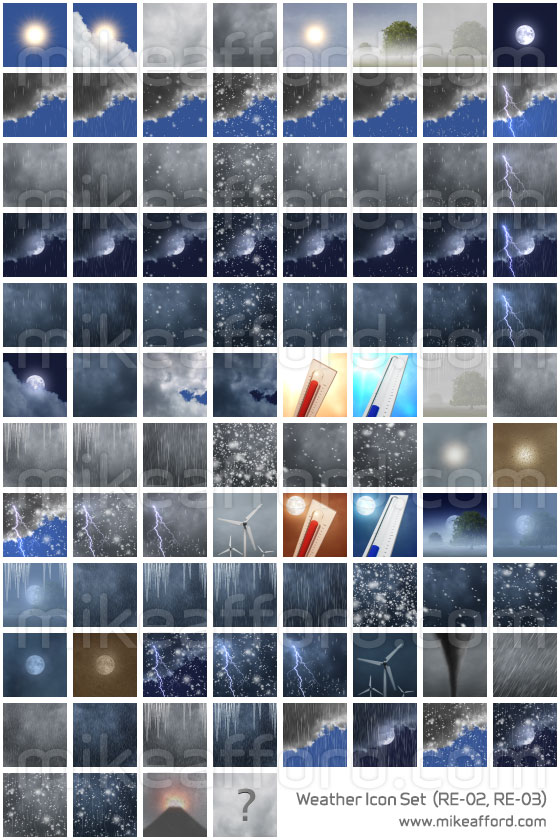 Weather Symbol Set RE-02 - realistic weather icons
---
Find more royalty free weather icon sets at the Mike Afford Media Store
| Site design by Mike Afford
DISCLAIMER : Neither Mike Afford Media nor any of its officers, employees, managers, members, shareholders, directors or suppliers, shall be liable for any damages, whether direct, indirect, consequential, or incidental, arising out of or relating to the use of, or the inability to use, this website or any Image or Images.