Little Howard's Big Question
Digital compositing for CBBC TV show
---
April 2011 - nearing completion of two back-to-back series of Little Howard's Big Question (Series 2 & 3) for CBBC. Digital compositing by Mike Afford Media and Made In Colour.
Little Howard's Big Question is a children's series about an animated six-year-old boy, and stars Howard Read ('Big Howard'). In each episode Little Howard asks a big question about the world around him, which they then attempt to answer with the help of experts and other animated characters.
---
Combining live action with animation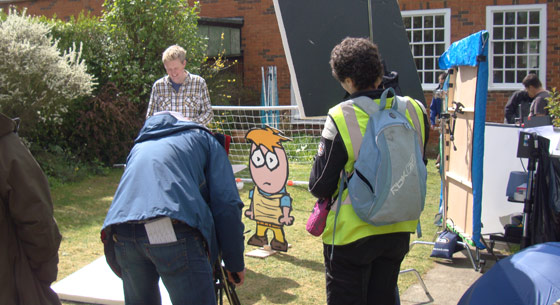 Little Howard live action shoot
We needed to combine separate layers of animation with live action backplates, and to try and integrate the cartoons into the 'real world' a little bit.
Scenes with animated characters usually had a separate guide shot with a wooden cut-out in place so the animators could get the relative sizes right.
The animations were then all built in Flash by a team of animators and delivered either as Quicktime files (SD and HD) or as .fla files that we rendered out ourselves.
---
Keying
For the keying of greenscreen layers we used both Keylight and Primatte Keyer as well as various tools including Red Giant's Key Correct - but to be honest no amount of software can prepare you for shots like the now-legendary 'green cushion' (see below).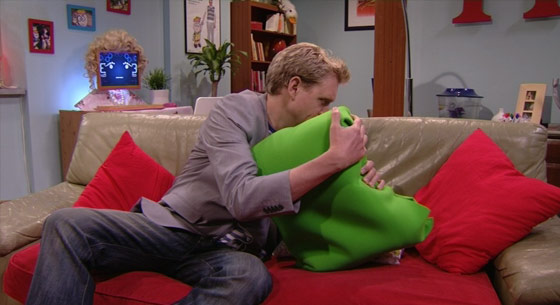 The famous green cushion...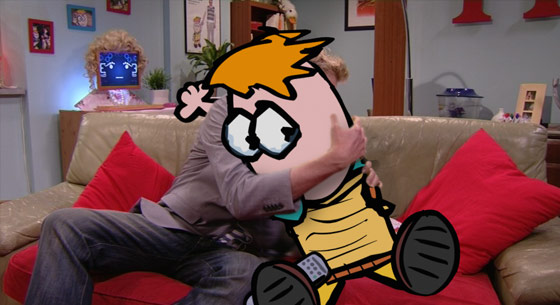 .. and the final result
---
Motion Tracking
For the most basic motion tracking we used After Effects trackers - more complex tracking used Mocha and PF Hoe. And as it turned out, we hardly used SynthEyes at all, although I've no doubt it's a fine piece of software.
The example below uses PF Hoe - oh, and check out that shadow. And the bird feeder in front of the pigeon...
Anyway, it sounded straightforward enough when we started, but it wasn't long before the shots got more and more ambitious, and by Series 3 we were hardly surprised when Little Howard started jumping out of aeroplanes, standing behind moving shopping trolleys, and scuba diving.
---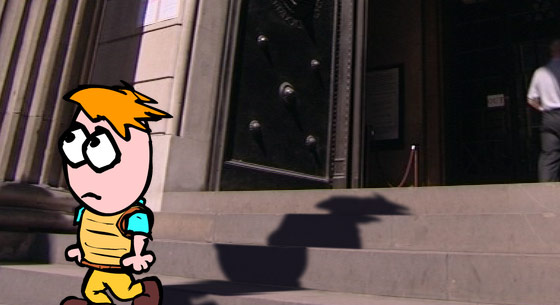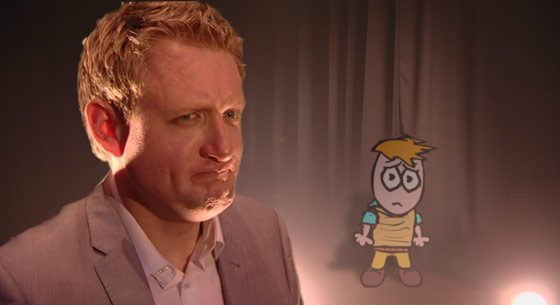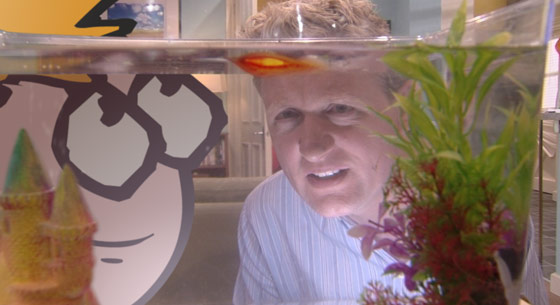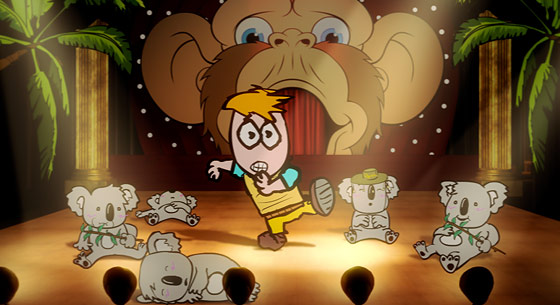 Titles for 'Why Can't I Dig To Australia?'
---
See also (external links)
Additional content © BBC | Site design by Mike Afford