The Hairy Bikers' Food Tour of Britain
Broadcast Graphic Design by Mike Afford
Starts Monday 24th August 2009.
17.15 BBC Two.
---
Just completed some TV graphics for the new BBC2 show 'The Hairy Bikers' Food Tour of Britain'. It's a 30-part series running weekdays on BBC2 starting August 24th. You can view below a movie of the title sequence end resolve and see some of the maps for the 30 different counties featured in the show.
The graphics were all put together using Photoshop, Illustrator and After Effects.
---
The concept:
A trusty road map, well-used and much-loved, laid out flat on the ground in the open air. A slightly retro feel, perhaps harking back to the golden age of motoring. We might imagine Dave and Si stopping by the roadside on their travels to consult the map - sunlight ripples through the trees overhead.
---
Title sequence (with end logo)
The road map appears as a framing device over the final shot of the titles VT and then seamlessly spins round to show a county location map on the reverse, before zooming back to reveal the county map spread out with a sunlight effect overlay. Naturally enough, there's a different sequence for each episode. Here is the one for Suffolk.
Hairy Bikers' Food Tour of Britain (BBC)
---
The Maps
Just a few examples of the locator maps - 30 different counties in total, with between 4 and 7 individual maps in each episode. All lovingly built by hand.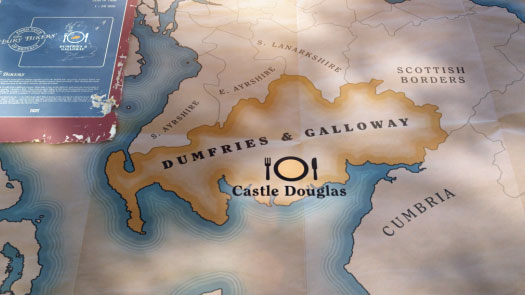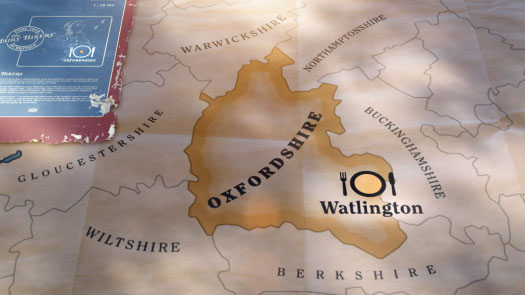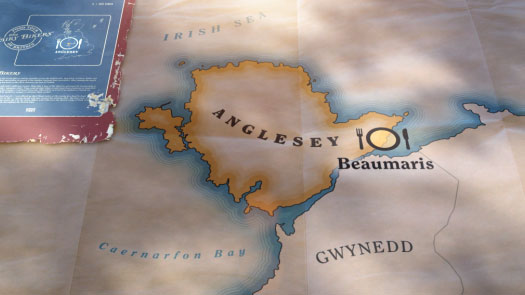 ---
Logo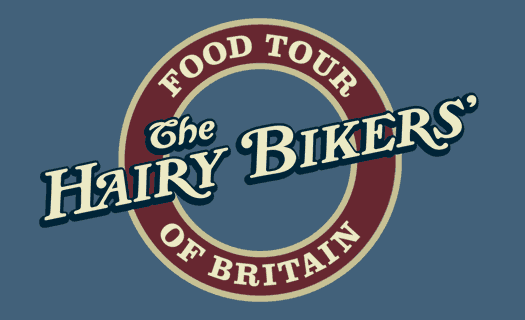 ---
The Hairy Bikers' Food Tour of Britain is made by Cactus TV (Saturday Kitchen, Rachel Allen, Richard & Judy). Amanda Ross - Executive Producer. Dave Mynard - Series Producer. Executive Producer for the BBC - Carla-Maria Lawson.
---
See also (external links)
Additional content © BBC | Site design by Mike Afford