Election 97
BBC General Election programme
---
Election 97 was the BBC's General Election night programme for the Labour landslide in 1997. All the graphics were rendered in real-time (i.e. with no pre-rendered animations) using Silicon Graphics hardware.
Awarded the BAFTA award for Graphic Design, an RTS award and a BDA award
Here are just some of the MANY graphics sequences we prepared for one night of awesome telly.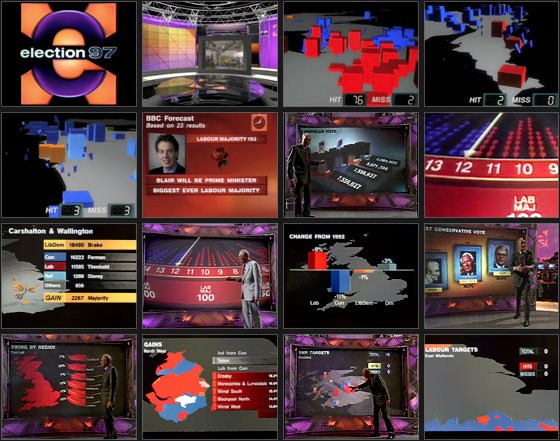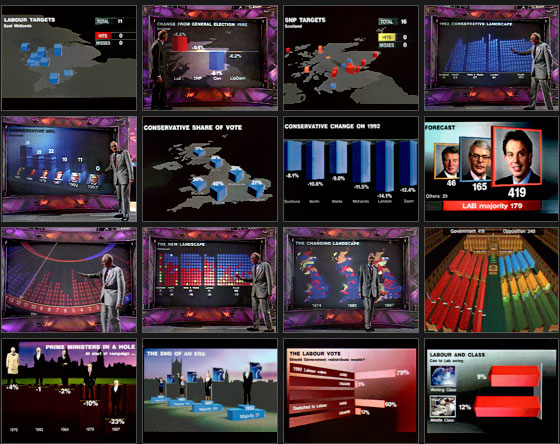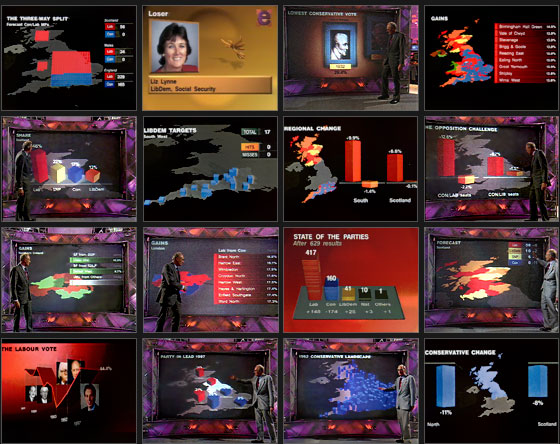 Additional content © BBC | Site design by Mike Afford