Corporate
Broadcast quality motion graphics for corporate videos and web videos.
Bringing over 20 years experience designing and producing information graphics at the highest level for the BBC in London, Mike offers the same high-end production values to large and small businesses alike.
Broadcast and corporate clients worldwide for motion graphics and virtual studio sets.
---
Our clients include :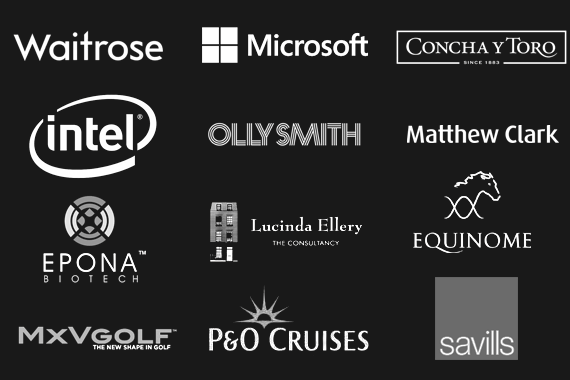 ---
Motion graphics
There really are so many different types of motion graphics that it is impossible to showcase them all here, but the short video below might just give a tiny flavour of what's possible. I work mainly in After Effects, with the occasional 3D element thrown in via Cinema 4D. I am happy to organize voice-over artists, and I have been known to also do some VO work myself. Please feel free to get in touch to discuss your requirements.
---
MxVgolf : 30 second promotional video
Here's a short promotional video for the MxV1 – a revolutionary putter with a curved surface that matches the diameter of the golf ball ensuring a perfect hit each time. The MxV1 Putter is based on the principals of Newton's Cradle (MxV = mass x velocity = momentum).
This uses mainly 3D animation (using a supplied Solidworks model of the putter head), with all the editing and post production using After Effects with various industry standard plug-ins including Trapcode Particular and Magic Bullet Looks 2.0.
The soundtrack is all built using the Video CoPilot royalty free Pro Scores collection.
This video was produced entirely remotely for a client in the States.
Additional content © BBC, BBC Worldwide | Site design by Mike Afford