Thursday, April 23rd, 2015
I have recently been working for the German sports channel sportdigital designing a brand new multi-angle virtual studio set for their NewTek Tricaster. I was sent some footage yesterday showing two of the camera angles (more angles to follow when the new cameras arrive..!) and I'm really pleased to see that everything is working so nicely.
The design of the set was inspired by the sportdigital logo, with a lit section running through the middle of the studio, the outer step of the riser as the circle element, and the centre spot appearing as a lit section in the middle of the desk.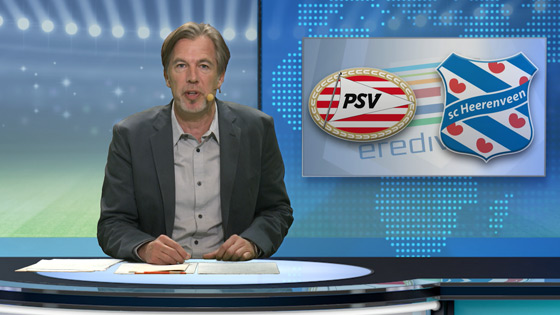 sportdigital Virtual Set
If you're familiar at all with the quirks of virtual studios, and in particular NewTek's TriCaster, you should be pleasantly surprised to see the talent resting his hands and paperwork on top of the desk. No mean feat as it turns out, since the entire desk is virtual in this case. Also, the talent is reflected in the virtual desk. …read more
---