Thursday, July 30th, 2015
Here's a few images of the custom TriCaster virtual sets I designed for Microsoft Technology Centres (MTC).
The work was project managed by NewTek in the States and I'm very grateful for their support throughout the process.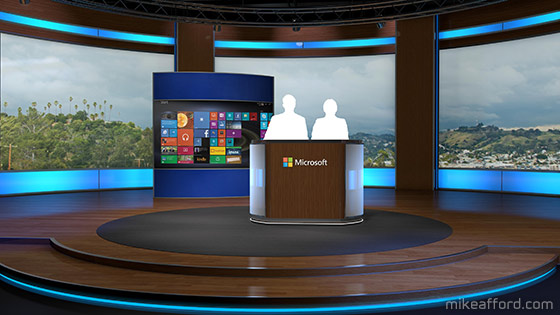 Microsoft Technology Centre TriCaster Set
There are two separate studio environments. One is the 'primary' set – designed to look more like a multi-camera television studio. The other TriCaster set gives the impression of a 'remote' location – designed to look more like a studio built within a working office space. Both of the designs try to tie in with the existing look and feel of the real presentation areas and working spaces within MTC's worldwide.
The studio sets have many customisable features and options. …read more
---