Thursday, March 26th, 2015
I was very pleased to be sent a few grabs earlier this week from INTEL showing a new virtual studio set I designed for them a little while back. Great to see it in action and working so nicely.
The studio set runs on a TriCaster, and has a large 'virtual' studio space with a number of monitors that are set up to take either a live input, or a static source. I made a load of different camera angles for them including seated positions for discussions like those shown here, and also a number of standing positions with a desk for demo-ing products.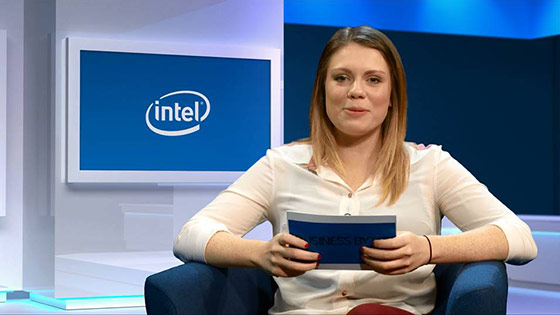 image © Intel Corporation (UK) Ltd
Apart from adding some depth of field on the close-ups, there's a couple of other interesting little touches I've incorporated into this set.
---