Friday, August 5th, 2016
I'm pleased to see one of my recent virtual studio sets is starting to make an appearance over at ESPN UK.
It's a multi-angle virtual set designed for their TriCaster with a wide angle, close-ups for presenter and guests, plus a standing position with big screen.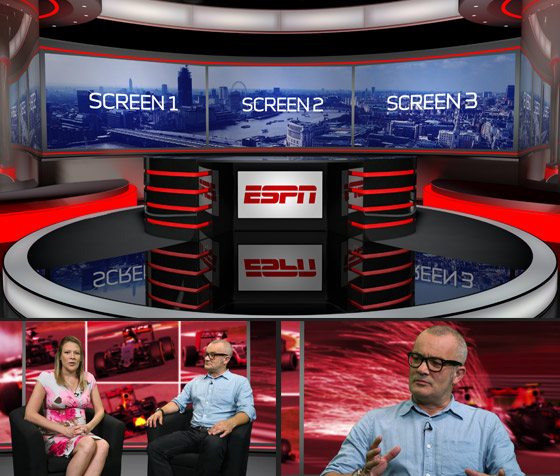 The studio is completely customisable. The monitor at the front of the desk can be fed with any image (for example a logo, as shown in the larger image above). The desk can be removed completely to allow the set to be used with real furniture (that's how they've been using the set for their F1 discussion videos – see the two smaller images above).
There are 3 big screens at the back of the set that can be fed independently with custom images that get correctly reflected on the side pillars and the reflective surfaces of the desktop and podium.
The neon strips, lightboxes and desk lighting can all be adjusted separately to give the studio a range of different colour schemes.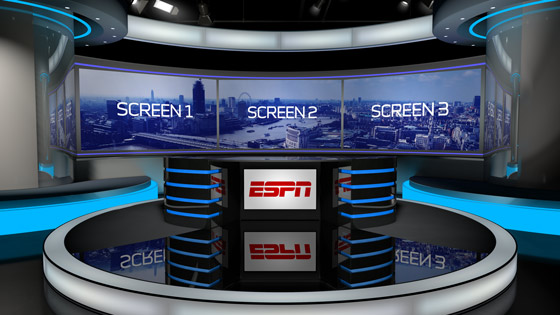 Here's an example of how the set might look with a blue lighting scheme. One of the requirements for the project was that the studio could be branded in either red, blue or green, but in reality they can adjust all of the colours to whatever they like!
More of my virtual studio sets are available to purchase and download over at virtualstudiosets.com
---