Virtual Set for eir Sport
Here's a quick look at my virtual studio set for the recent Ireland v All Blacks rugby match from eir Sport.
It uses the same 3D model as the Champions League virtual set with new animated screens featuring a 3D stadium with floodlights and crowd.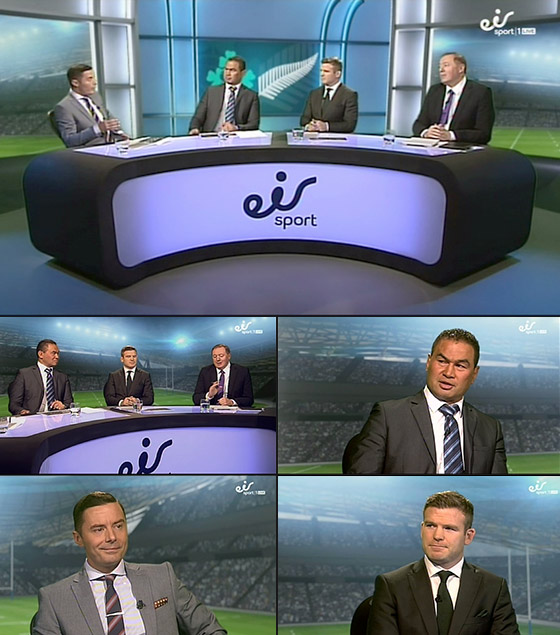 As usual it's generated in real-time with camera tracking and rendered using RT Software's tOG 3D system.
Posted in categories:
Tags: