Virtual Set for Europa League (eir Sport)
Here's a quick look at my virtual studio set for the Europa League shows from eir Sport.
It uses the same 3D model as the Champions League virtual set with new animated screens and a (virtual) lighting change throughout.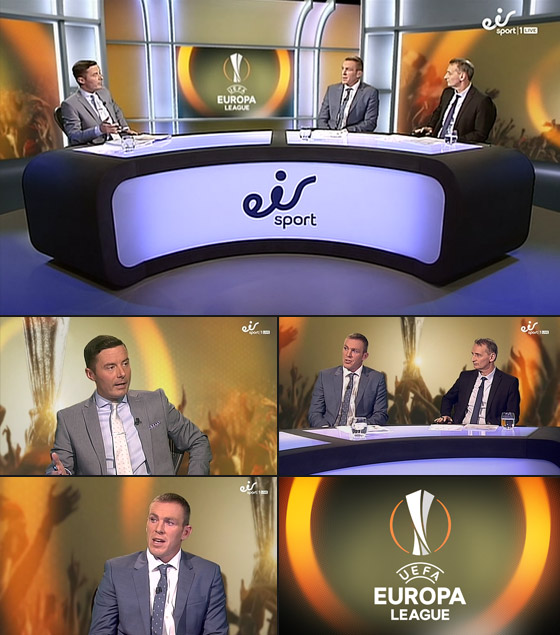 As usual it's generated in real-time with camera tracking and rendered using RT Software's tOG 3D system.
eir Sport is a subsidiary of the Irish telecom company Eir, and is the new name for Setanta Sports.
Posted in categories:
Tags: