TriCaster Virtual Weather Set for The Weather Network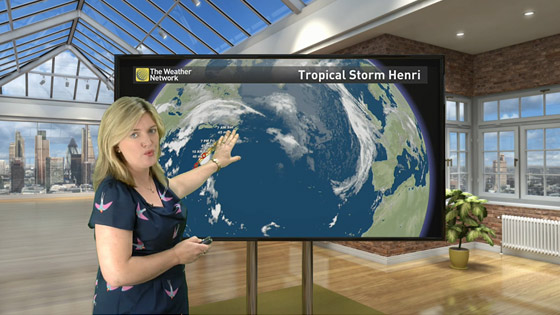 I'm delighted to see that my latest virtual studio sets have now gone live over at The Weather Network UK.
Earlier in the year I embarked on a great project which involved two of my special interests – weather graphics and virtual studio sets. The brief was to design a brand new virtual environment that the Weather Network team could use for their video content. As well as a vritual set for the main weather forecasts, they also needed a 'news' position, and a special 'science corner'.
The virtual sets are all built at 4K resolution to run on their TriCaster Mini allowing them a nice wide establishing shot and the ability to zoom in to a close-up if they like. As this is all about the weather, I decided to introduce some flavour of the current weather conditions into the virtual set itself. The studio features plenty of glass windows through which the team can choose from a variety of different skylines depending on the type of weather, and day or night. The interior also has a couple of different lighting conditions to reflect the weather outside.
So, for example, here's the main forecast position with grey skies outside.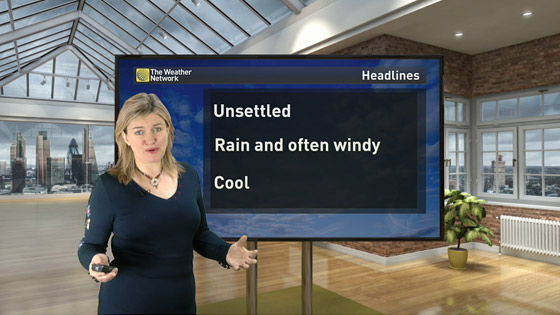 The Weather Network Virtual Set – Overcast
There's also a couple of sunnier skylines and a special sunny interior with sunlight streaming in and casting shadows throughout. I don't think it's been used so far, but maybe it'll make an appearance for 'holiday' weather.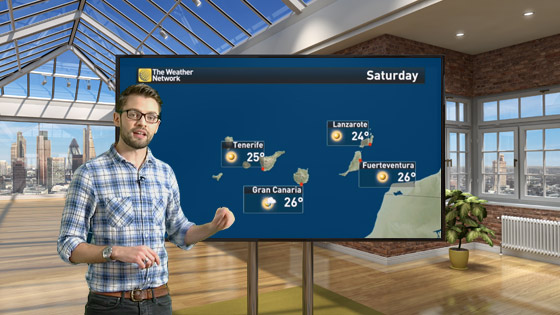 The Weather Network Virtual Set – Sunny
The news position is at the far end of the studio with a desk. I'm particularly pleased that I managed to get the skyline reflecting nicely in the interior glass partition on the right, which also reflects the reflections from the main window. The skyline can actually be replaced with anything at all as it's set up to take the second live input on the TriCaster. The team are under strict instructions not to put a big close-up of flowers in there for the Chelsea Flower Show.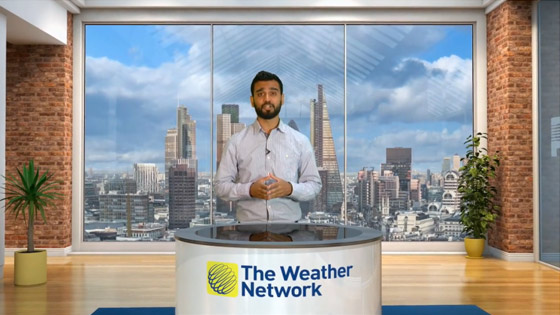 There is also a version with a sunnier interior with sunlight and shadows…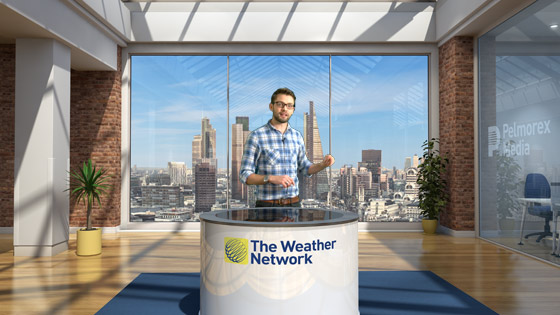 And every angle comes with a night-time version too…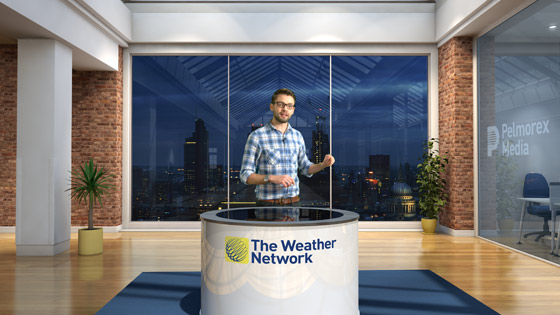 The 'Science Corner' is a space where presenter and guest can discuss the weather in more detail. The antique map on the wall is actually another live input that can show video if required, and the skyline outside can also be changed to better reflect the weather story.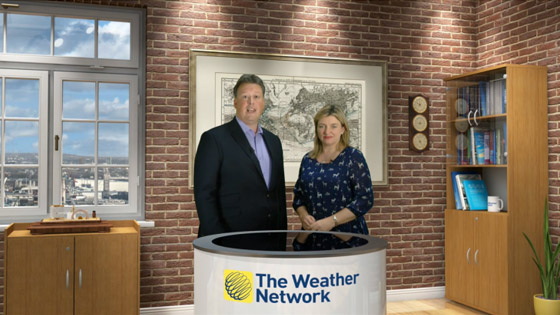 I really enjoyed working on this project for the Weather Network, and especially my brief visit to meet the team in London and see their set-up for myself.
Of course, one of the stars of the show is the TriCaster Mini – seeing it up close really does make you wonder how such a tiny bit of kit can do so much. It's a lovely little thing..!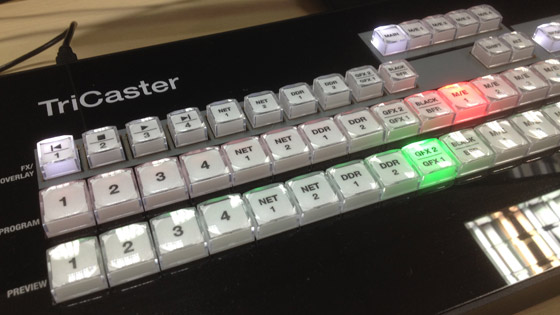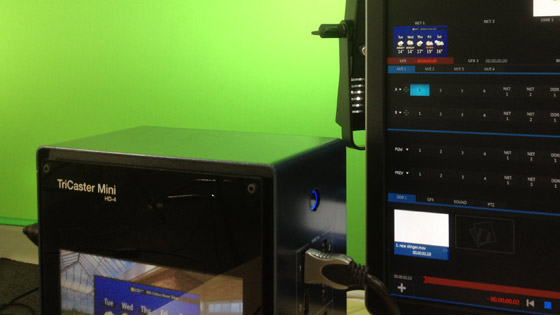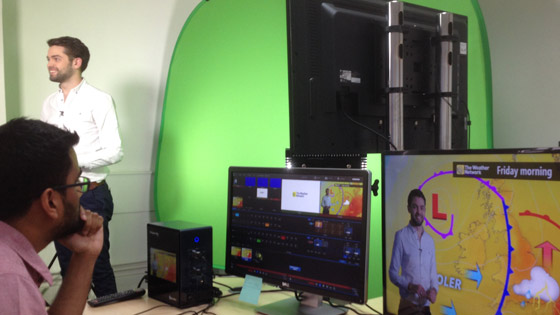 If you're interested in virtual sets and would like to download FREE demos of my virtual studios, or get one of my complete multi-angle TriCaster sets – please head over to my other site at VirtualStudioSets.com
And you can watch some of the weather forecasts and other videos from the Weather Network UK here
Posted in categories:
Tags: