Champions League Virtual Studio Set
Last night saw the first outing of my latest virtual studio set for Setanta Sports. It's once again based on the 'white' set I built for the Premier league and GAA programmes, but tweaked slightly to accommodate Setanta's swanky new desk.
As usual it is rendered in real-time with full camera tracking thanks to the awesome power of RT Software's tOG 3D system.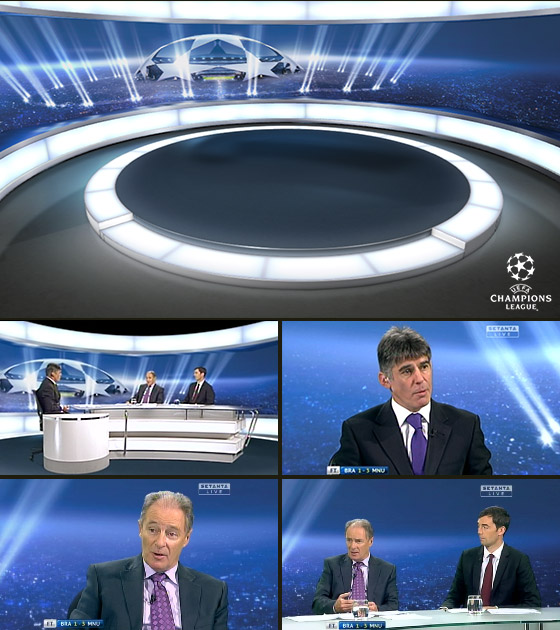 UEFA Champions League Studio
The curved backdrop is again rendered as 5 seamlessly looping movies (4 x HD and one SD). Twinkling cityscape lights created using Trapcode Particular. I also added a little movement to the floodlights (or at least those that appear in shot on close-ups).
I can't take credit for the stadium and floodlights or any of the brand design for the Champions League itself – proper respect to Radiant for their 'Ultimate Stage' concept.
Posted in categories:
Tags: