Songs For Amy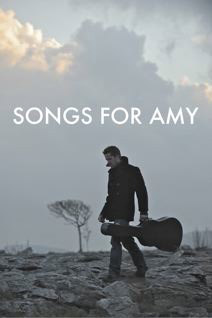 'A heart full of songs. A van full of idiots.'
I was lucky enough to get a chance to do some work on the film 'Songs for Amy' which has its World Premier next month at the Newport Beach Film Festival, California.
The film is described as 'a darkly comedic love story, set in the west of Ireland and New York about a musician, Sean O'Malley (Sean Maguire) who writes an album for Amy, the girl he loves (Lorna Anderson), in an attempt to redeem himself. The album takes him on a roller-coaster journey of self discovery, where he is both helped and hindered by his misfit band mates.'
The story, written by Fiona Graham, was inspired by the music scene of the west of Ireland. The film follows, largely in flashback, the joy and heartache behind Sean's songs and the events that led him to write each song.
'Songs for Amy' has a great soundtrack (see www.sonnyandskye.com/productions/music with tracks by Jim McKee, Ultan Conlon, Alabama 3 and the wonderful (and incidentally, fellow native of my wife's home town of Keshcarrigan!) Eleanor Shanley.
'Songs for Amy' is directed by Konrad Begg, written by Fiona Graham and Produced by Fiona Graham and Angela Murray.
And my own contribution to what looks to be great music-inspired Irish independent movie were a number of 'visual effects' shots, that (all being well) won't be noticed by a single person.
For more information about 'Songs for Amy' see www.sonnyandskye.com
You can join Songs For Amy on Facebook
Posted in categories:
Tags: