Hand drawn weather icons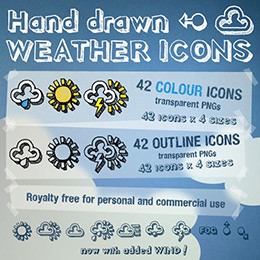 Hand drawn weather icons
Latest icon set available now from the store. The perfect accompaniment for hand-drawn fonts like 'Pointy', 'Handvetica', 'Grutch Shaded', 'Sketch Block' etc – these hand-sketched weather icons come in 4 different sizes, in coloured and outline versions, all in PNG format with transparency.
Product details
Format : Images – PNG (with transparency).
Dimensions : 8 complete sets – 2 each at 64×64 pixels, 128×128 pixels, 256×256 pixels and 512×512 pixels.
Number of icons : 42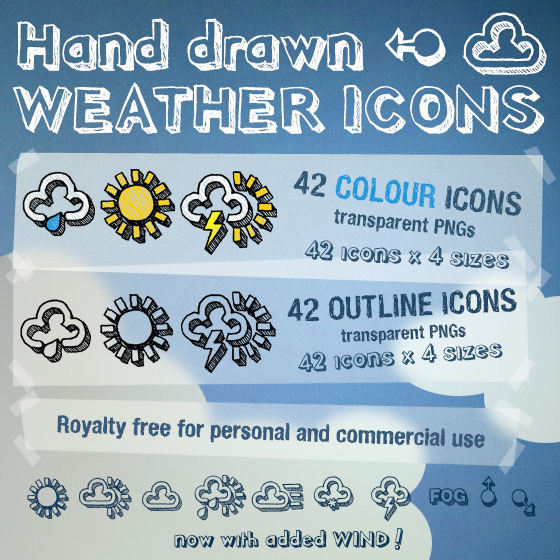 Visit the store for hand-drawn weather symbols
Posted in categories:
Tags: