Virtual Studio Sets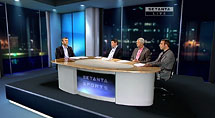 Virtual Studio Sets
Recently completed – a brand new virtual studio set for Setanta's iTalkSport show that launched on Friday.
iTalkSport is a late-night sport discussion programme and the set prominently features views of the Dublin skyline.
This virtual set project consisted of two main challenges – designing and building the actual structure of the set, and putting 'live' shots behind the presenters and guests.
It was a close call whether we would be using four permanently mounted roof-top cameras to feed the backgrounds. In the end we went for a less expensive (but more complicated!) solution. The whole thing is running on the RT Software tOG VR system, isn't dependent on the weather, and has the uncanny feature of rendering street-lamps invisible.
I'll give a full behind-the-scenes glimpse later on, but for now, here are some grabs from Friday's show.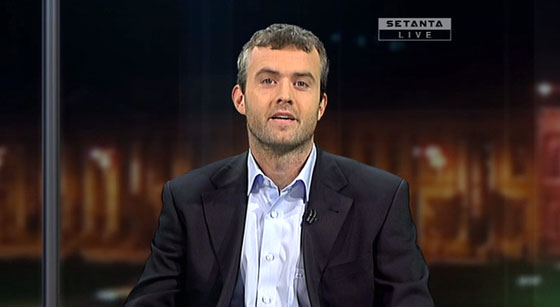 iTalkSport – Virtual Studio Set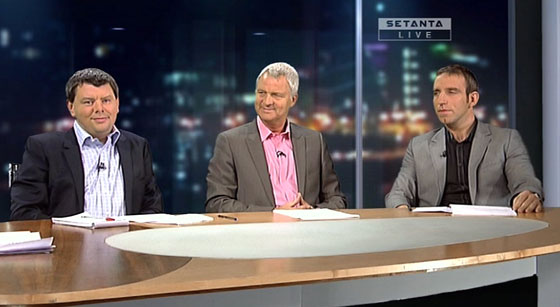 iTalkSport – Virtual Studio Set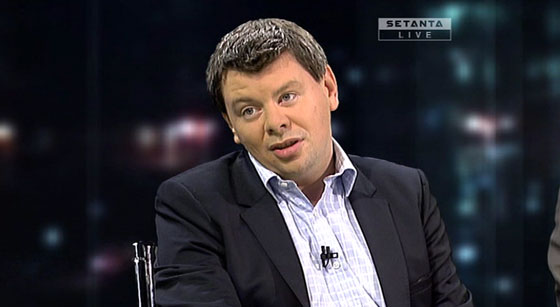 iTalkSport – Virtual Studio Set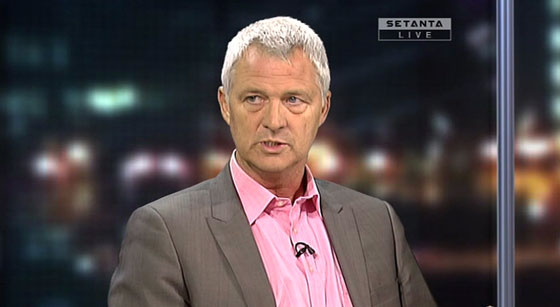 iTalkSport – Virtual Studio Set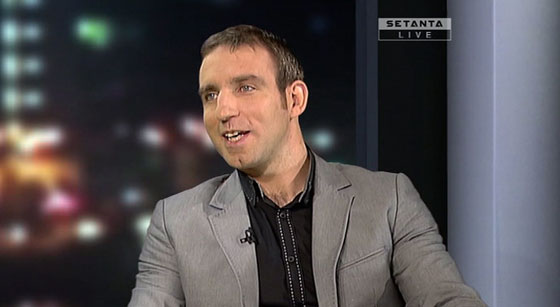 iTalkSport – Virtual Studio Set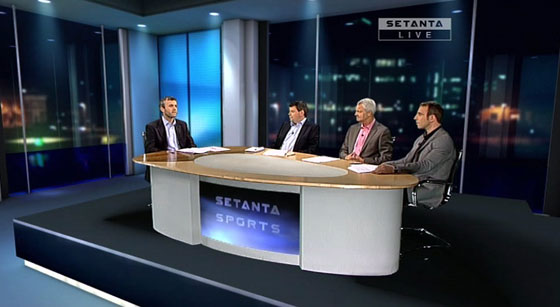 iTalkSport – Virtual Studio Set
Posted in categories:
Tags: